Think IT Data Solutions
has been helping businesses with their information technology needs for more than 20 years. That's an eternity in the IT world. We've stayed on top of it all and can use our experience to help you meet your IT needs.
How? By thinking outside the IT box. We know that all businesses problems aren't the same. That's why we solve problems creatively and bring expert troubleshooting skills to the table. We go further and take enterprise system performance and productivity to the next level by:
We're Here for You
Infrastructure architecture is our bread and butter. We've made our name by working in high-volume, multi-platform environments. Our areas of experience, specialties, and certifications span the gamut of the IT world. Impressive? We like to think so. But what we're most proud of and what we're best at is communicating problems and solutions to businesses clearly and concisely.
"Deep knowledge, awesome execution, loyal and true. You can't do better."
James Kelso




Vice President, Marketing and Business Development




Sea Street Technologies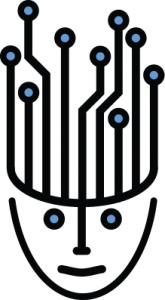 Specialty Areas
Infrastructure as a Service
Intelligent Cloud
Expert Systems
System Consolidation/Migration
System Architecture
Network Infrastructure
Software Development
Data Center Operations
Help Desk
Strategic Technology Planning
Project Management
Technical Support
Customer Relationship
Vendor Management
Process Engineering
Areas of Experience
Electronics and Control Systems
Satellite Communications
Software Engineering
Systems Performance Testing
Infrastructure and Network Engineering