Think IT Data Solutions
has called GA home since 2013 and has been providing modernization of mission critical information and communications systems in the datacenters of some of the largest enterprises in the air transport communications and cable multiservice operator sectors.
Let us help you get the most out of your IT investment and make technology work for YOU. We know that all businesses problems aren't the same. That's why we solve problems creatively and bring experience and domain expertise to the table. We go further and take enterprise system performance and productivity to the next level by:
We're Here for You
Information & Communications and Broadcast Infrastructure Architecture is our bread and butter. We've made our name by working in high-volume, multi-platform, ISP, e-Commerce and Linear Broadcast Video Distribution environments. Our areas of domain expertise, certifications, and professional licenses span the gamut of Information & Communications Technologies and Broadcast Engineering. While we are true geeks at heart we are down to earth and passionately focused on communicating the right technology solution to solve your problems — Clearly and Concisely.
"Deep knowledge, awesome execution, loyal and true. You can't do better."
James Kelso




Vice President, Marketing and Business Development




Sea Street Technologies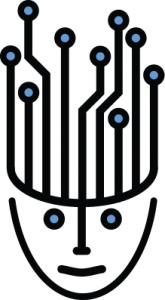 Specialty Areas
GMDSS & Emergency Communications Systems
Broadcast & A/V Systems
Multimedia & Video Post Production
Drone video/photography
Core Competencies
Information Systems (On-Prem/Datacenter/Cloud)
RF Communications (Terrestrial/Satellite)
Electrical and Control Systems (Commercial/Industrial)
Systems Integration