Office Address
11555 Medlock Bridge Rd
Suite 100
Johns Creek, GA 30097
Phone
Some people prefer talking about the IT problems they're having rather than trying to write about them. If that's you, please call us at
678-643-4065.
Skype
Want to have a virtual face-to-face talk?
Contact us on Skype at thinkit-greg.
Social Media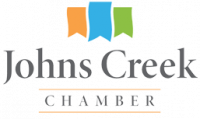 Online Form
Our online contact form makes it easy for you to tell us what's on your mind. When completing the form, please try to be as concise as possible. We can serve your needs better if you let us know what you do and the questions you have.