Specializing in Data Management
You have enough on your plate without worrying about IT. We can help you with your computer networking needs by serving as your managed services provider (MSP).
At Think IT Data Solutions, we can work with you to determine which services we can managed for you, including:
We use our experience in such varied industries as military and satellite communications, the government and manufacturing, finance, and Fortune 500 companies to give you the benefits of choosing Think IT Data Solutions to manage your IT needs.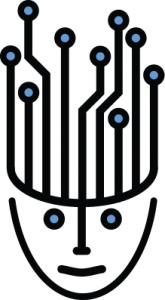 As your MSP, we can ensure that your information technology operations are efficient and reliable. We provide enhanced security for your network and make sure your IT system remains compliant. Plus, we monitor your computer applications to minimize the risk of downtime.
Since managing network services is a non-stop job, choosing us as your MSP could improve your bottom line. Our results are measurable and trackable, showing you how we can:
Improve System Efficiency
Complete the form on our contact page to learn more about choosing Think IT Data Solutions as your managed services provider.